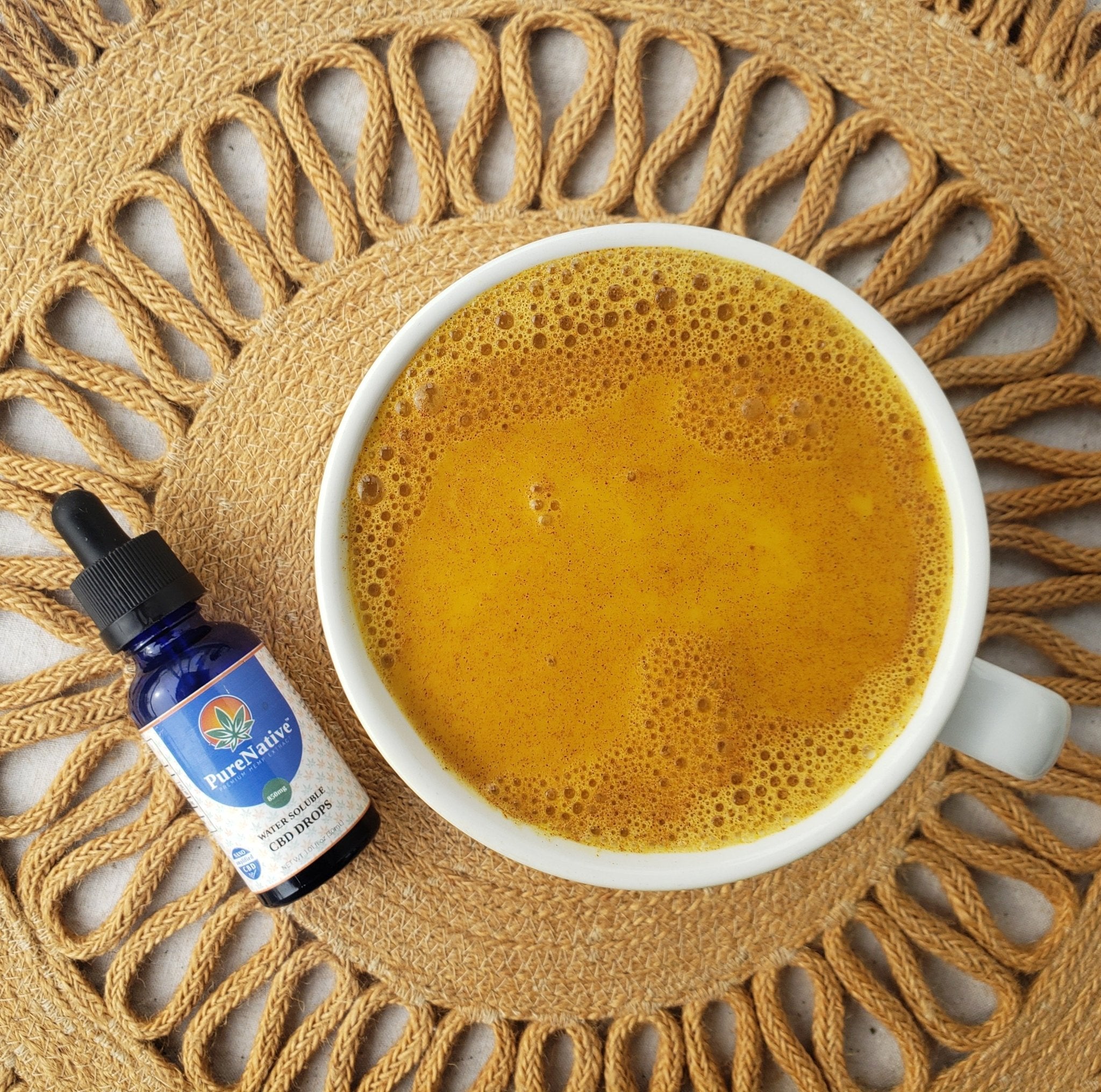 January and February are the coldest months of the year, which means cold and flu season is in full swing. To improve immunity during the months leading up to Spring, adding anti-inflammatory foods and beverages to your diet may help stave off your chances of catching the sniffles. 
Golden milk is a bright-colored beverage traditionally used to improve immunity, reduce inflammation and ward off illness. With origins in India, this warming and delicious treat is made by mixing fresh or powdered turmeric with warmed milk and other spices like cinnamon, ginger, and black pepper. 
Golden milk's signature yellow color comes from the use of turmeric, which has been used in Ayurvedic medicine for 4,500 years. Its many proven health benefits range from reducing joint pain, improving memory function, uplifting mood and helping provide protection from a myriad of diseases and ailments, such as cancer and heart disease. 
In this recipe from plant-based recipe developer Lea Loves Lettuce, PureNative's water soluble drops are added for a double-dose of anti-inflammatory power. Like turmeric, CBD has been shown to remove oxidative stress from the body, which may improve levels of inflammation and pain. 
Curcumin, the active ingredient in turmeric, is made available to the body by means of a compound in black pepper called piperine. For this reason, a pinch of black pepper is added to all golden milk recipes. Its flavor is not detectable in the final product, so don't skip this crucial step! 
Golden milk can be enjoyed at any time of day, but we like it best first thing in the morning as an alternative to coffee or right before bed to help achieve a good night's rest. 
CBD Infused Golden Milk
1 cup full fat coconut milk (or other plant-based milk) 

1 tsp ground turmeric powder

1 tsp fresh minced fresh ginger or 1/2 tsp ground ginger powder 

1/4 cinnamon

Pinch of black pepper

1 tsp - 1 Tbs honey or maple syrup, or to taste

½ dropper PureNative Water Soluble CBD Drops 
Combine first six ingredients in a saucepan over medium heat and simmer until warm. Remove from heat, pour into a mug and add PureNative water soluble CBD drops. Serves one.