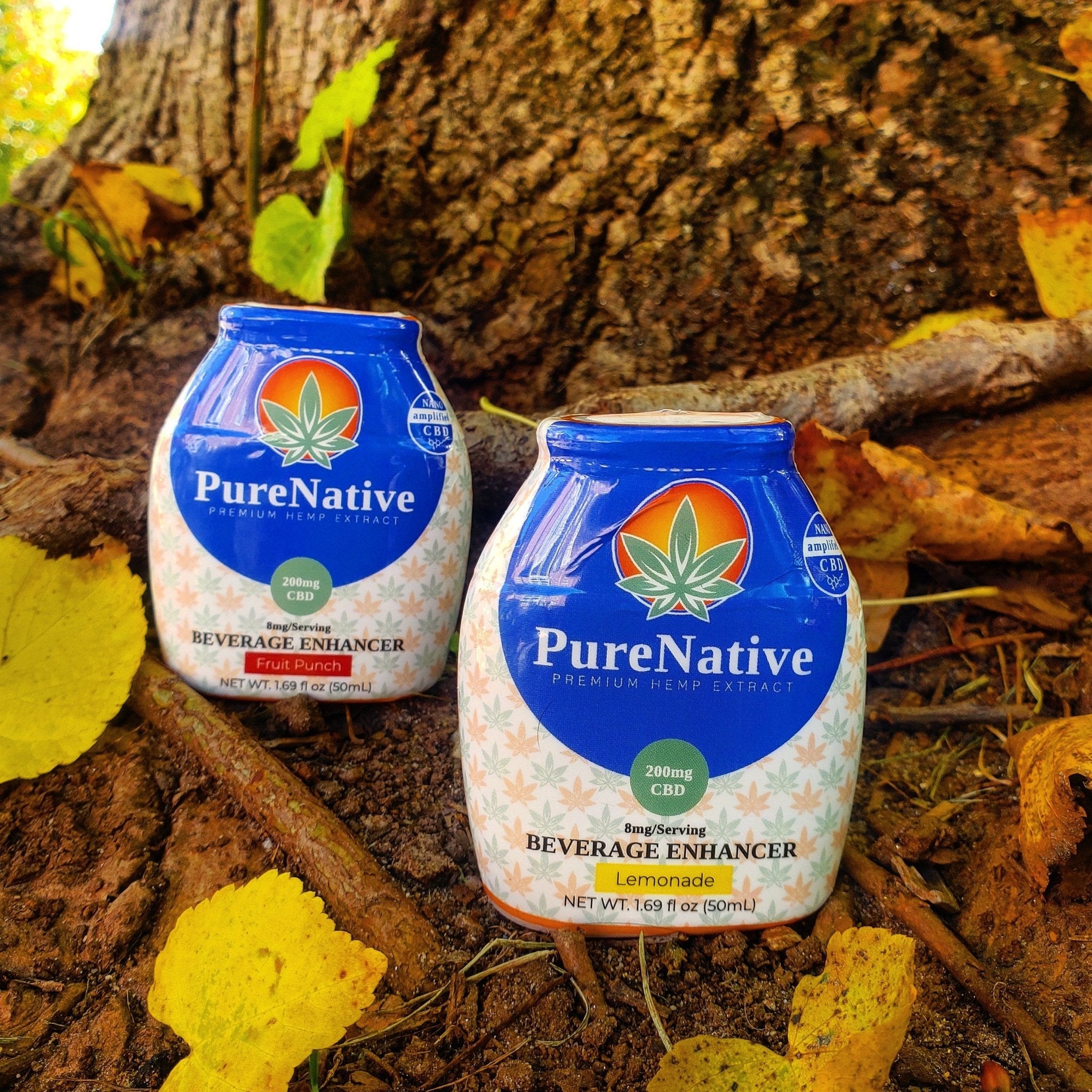 The days between December 25th and January 1st are a time for rest, celebration and reflection. Countless people around the country use this time to reevaluate their lifestyle choices and make plans for changes in the year to come. If enhancing your wellness routine is a top priority for 2022, read on for our top three product picks to start the year off strong:
1. Vitamin C Gummies
If getting a handle on your health is on your New Year's resolution list, consider adding PureNative Vitamin C Gummies to your daily regimen. 
Vitamin C is an antioxidant that helps protect your cells from free radical damage caused by daily exposure to environmental toxins like air pollution, radiation from the sun, tobacco smoke and more. It also plays a role in numerous bodily functions like tissue repair, immune system support and blood pressure maintenance. 
Our formulation combines 139% of your daily value of Vitamin C with 10mg of CBD. Studies show that CBD's anti-inflammatory properties make it potentially supportive of the immune system, which might enhance Vitamin C's already impressive wellness profile. 
Shop Vitamin C Gummies: https://purenativelifestyle.com/products/vitamin-c-vitagummies-300mg?_pos=1&_sid=13701c33c&_ss=r&variant=40179542851761 
2. Beverage Enhancers 
Finally dusting off your running shoes or pulling the Peloton out of the closet? Try adding PureNative Beverage Enhancers to your water bottle. These convenient products aren't only tasty – with about 8mg of CBD per serving and a healthy dose of easily-digestible carbs, they add a burst of energy to any pre-workout routine. 
Try a squeeze or two in water, iced tea, or your favorite juice before a tough cardio sesh or long run to help sustain and support your workout gains.  
Shop PureNative Beverage Enhancers: https://purenativelifestyle.com/products/fruit-punch-beverage-enhancer-200mg 
3. Hemp Flower
According to a 2021 analysis by the CDC, an estimated 34.1 million adults in the United States currently smoke cigarettes.and more than 16 million Americans live with a smoking-related disease. If quitting is your goal this year, consider weaning off the tobacco with PureNative Hemp Flower. 
In the longest study ever conducted on the subject, researchers found over the course of 20 years that low to moderate cannabis use actually resulted in increased lung compacity compared to tobacco use, and resulted in no adverse health effects to subjects. 
Bonus: With under .3% THC by dry weight, hemp flower does not produce any euphoric effects and won't get you "high." 
Shop PureNative Hemp Flower: https://purenativelifestyle.com/products/hemp-whole-flower?variant=41108294172849