Our Story
Founded by a group of Southwest Florida visionaries who recognized the need for a reliable and trustworthy product, PureNative is more than your average CBD brand. From sourcing our ingredients from the highest-quality local farms to partnering with the most reliable extract manufacturers in the industry, we raise the bar on standards of quality, consistency and integrity to bring our customers premium product lines they can trust. At PureNative, we believe that Living Pure means more than just making great CBD products – It means going the extra mile to support our local businesses, environments, and communities in the process. Our products are formulated using locally extracted full-spectrum hemp extract, and we take pride in our commitment to customer safety by following all federal and Florida guidelines to the highest of standards. Our premium hemp extract is verified-clean, and our products are Fresh From Florida certified. From lotions, tinctures, beverage enhancers and more, PureNative provides the perfect complement to your Florida lifestyle. 
Cole Peacock, co-founder, is a passionate industry leader who represents PureNative on the Florida Department of Agriculture and Consumer Services' Hemp Advisory Committee. Cole's leadership gives PureNative the political edge to promote safe standards for hemp in Florida.
Carson Brock, Director of Business Development, brings his strong and diverse skill set all the way from the musical city of Nashville, Tennessee to sunny Southwest Florida.
"PureNative is set for rapid growth by marrying premium products, vision, and leadership in the CBD industry. At PureNative, I get to work with smart and talented people and creatively collaborate in crafting a memorable and versatile brand. I am grateful for the opportunity to apply my years of sales and leadership experience to this company." - Carson Brock
Who We Are
Cole Peacock
Co-Founder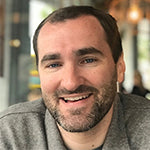 Carson Brock
Director of Business Development
Loading
Loading