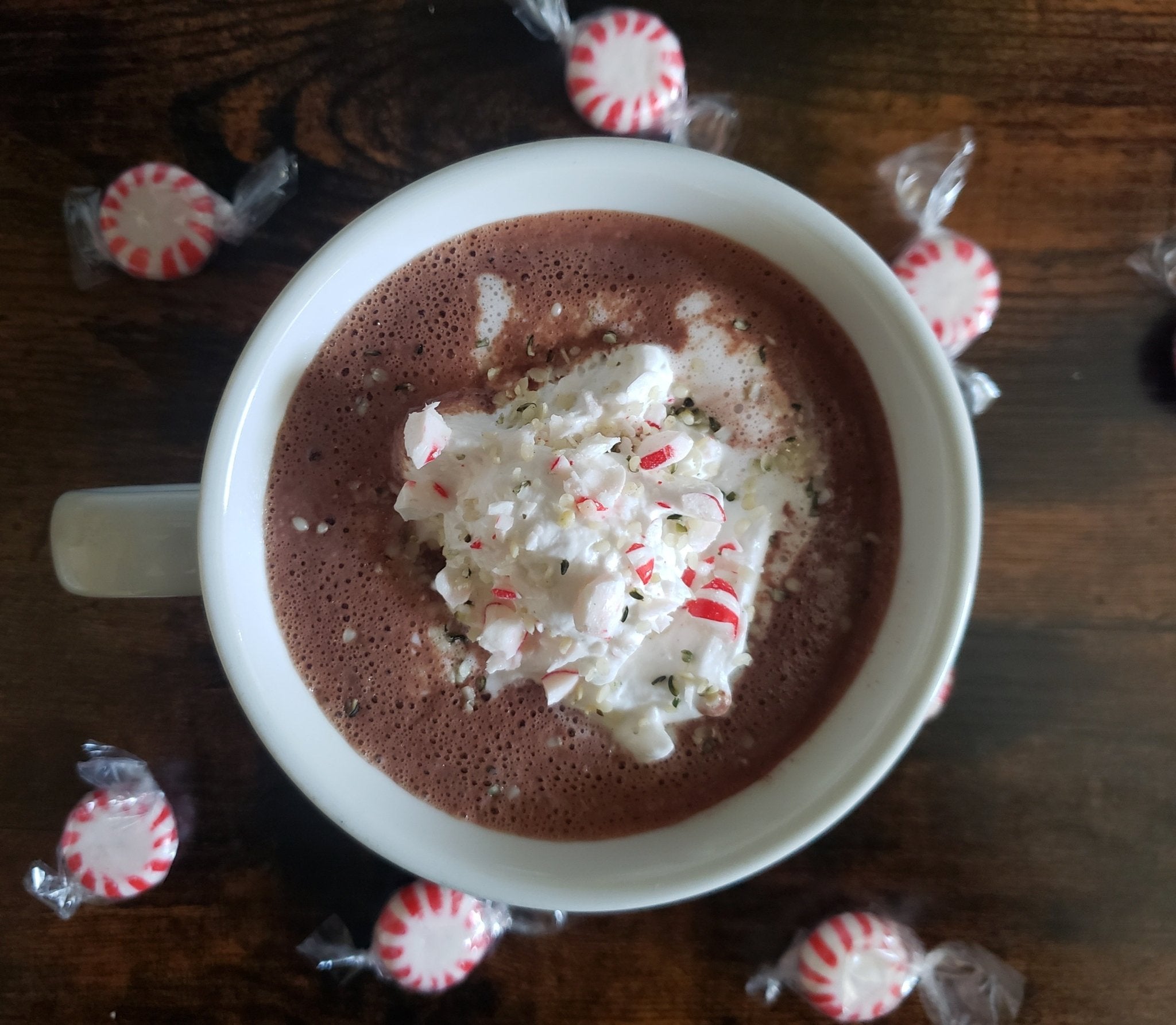 Whether you live on the coast of sunny Southwest Florida, the frosty plains of the Midwest or anywhere in between, nothing beats a steaming cup of hot cocoa during the holiday season. 
Traditional hot cocoa mixes often contain inflammatory ingredients like corn syrup, vegetable oils and large quantities of processed sugar, so we've partnered with recipe developer @Lealoveslettuce to create a healthier version of this childhood favorite. 
This CBD Peppermint Hot Chocolate combines healthy alternatives like hemp milk, organic cocoa powder and PureNative water soluble CBD to bring the traditional taste of the season with none of the unhealthy additives. It also uses peppermint for a fun holiday twist!
Along with being lower in calories and carbohydrates than cow's milk, hemp milk is a rich source of omega 3 and omega 6 fatty acids, which are essential for certain biological functions like building new tissues. 
Cocoa powder, another ingredient in this recipe, is rich in theobromine, which helps reduce inflammation and may protect against certain diseases. 
A splash of PureNative's water soluble tincture further adds to this drink's potential anti-inflammatory properties. Because CBD can act as both an immunosuppressant and immunomodulator, it might help to reduce the immune system's inflammatory response.
Enjoy this festive and easy-to-prepare hot chocolate whenever you need a tasty and healthy burst of holiday cheer!
CBD PEPPERMINT HOT CHOCOLATE
Serves: 2 
2 cups hemp milk
2 heaping tablespoons cocoa powder
2 – 4 Tbs maple syrup, honey or sweetener of choice
1/2 tsp vanilla extract
1/8 tsp peppermint extract
1 full dropper PureNative Water Soluble CBD
coconut whipped cream, crushed candy canes and/or hemp hearts for topping (optional)
Combine hemp milk, cocoa powder, sweetener of choice, vanilla extract and peppermint extract in a saucepan over medium-high heat. Whisk until combined and heat until simmering. Remove from heat. Pour into two mugs and add 1/2 dropper PureNative Water Soluble CBD to each mug. Serve topped with coconut whipped cream, crushed candy canes and hemp hearts, if desired.