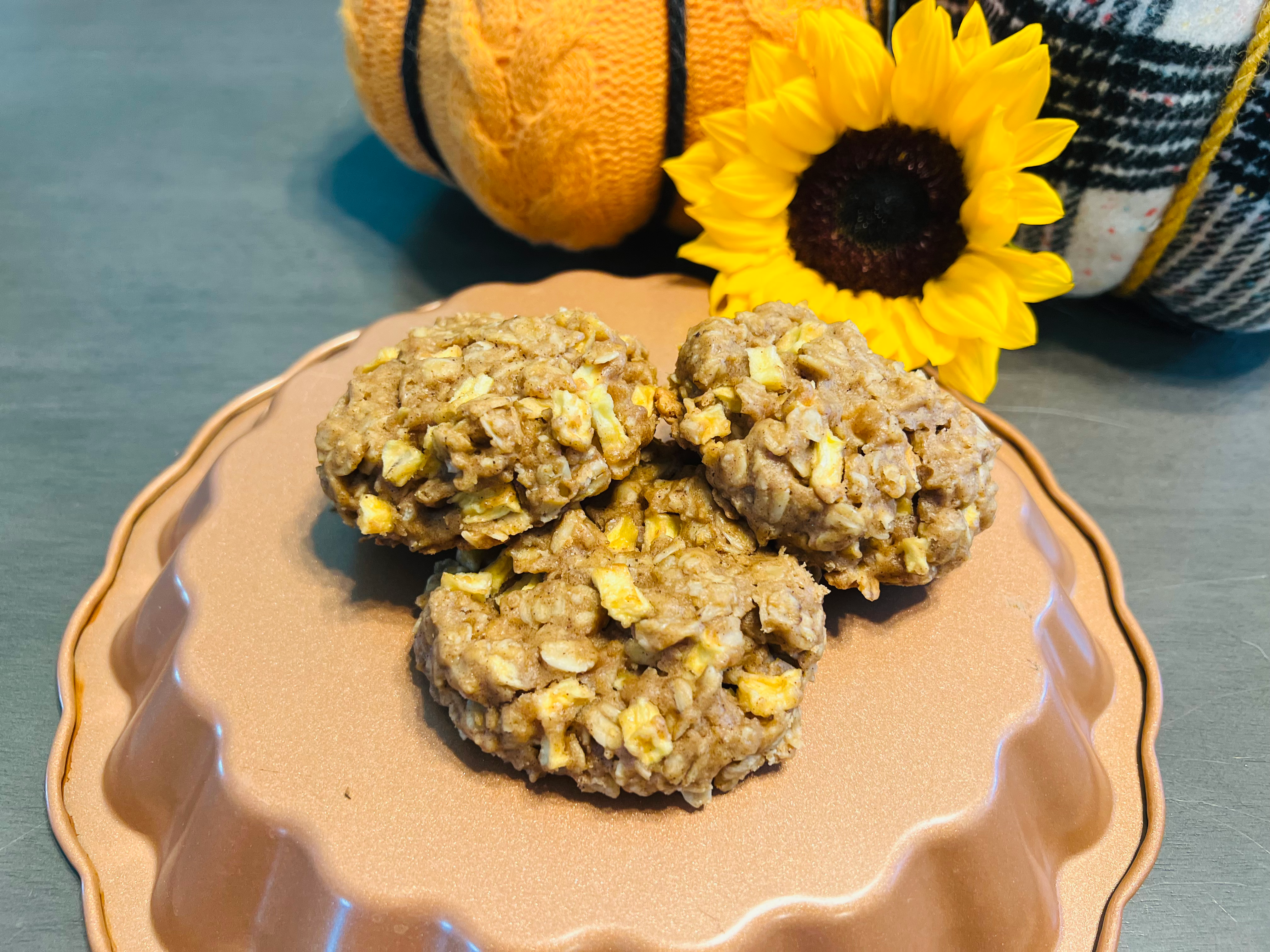 Embracing the Season with Sweetness
As the leaves change to vibrant hues and the air chills, there's an undeniable urge to preheat the oven and create something that warms the heart and soul. This fall, we're featuring a recipe that is as comforting as it is delicious – CBD Peanut Butter Caramel Apple Cookies, brought to you by PureNative.
A Treat with a Twist
At PureNative, we believe that treats should not only be indulgent but also offer a touch of wellness. That's why we've added a secret ingredient to these cookies - our very own CBD water-soluble drops. Not only can you enjoy a delightful snack, but you also add the potential benefits of approximately 10.5mg of CBD per cookie.
The Perfect Pair: Peanut Butter & Apples
Combining the classic flavors of peanut butter and apples, these cookies promise a symphony of textures and tastes. They're dotted with fresh apple chunks, offering a juicy crunch with every bite. And let's not forget the peanut butter caramel sauce – a heavenly blend that will have you licking the spoon.
 Let's Bake!
What You'll Need
For the Apple Cookie Dough:
1 egg
½ cup maple syrup
¼ cup coconut oil, melted
2 tablespoons peanut butter
1 teaspoon vanilla extract
1 ½ cups old-fashioned oats
1 cup all-purpose flour
1 ½ teaspoon baking powder
1 ½ teaspoon ground cinnamon
¼ teaspoon salt
1 cup red apple, peeled and diced small
4.5 mL of PureNative CBD water soluble drops
 For the Peanut Butter Caramel Sauce:
¼ cup unsalted butter
1 cup brown sugar
2 tablespoons granulated sugar
½ cup heavy cream
⅓ cup creamy peanut butter
A pinch of salt
Baking Your Cookies
Step 1: Prepare Your Dough
Preheat your oven to 325°F (163°C). Whisk together the dry ingredients in a large bowl. In a separate bowl, mix together the wet ingredients, saving the apples for last. Combine the wet and dry ingredients, then gently fold in the diced apples and CBD drops. Chill the dough in the refrigerator for 30 minutes.
Step 2: Bake to Perfection
Line a baking sheet with parchment paper. Using a cookie scoop, place 12 balls of dough onto the sheet, ensuring they're evenly spaced. Bake for 17-19 minutes, or until you see the edges turn a lovely golden brown.
Creating the Sauce
 Step 3: Caramel Indulgence
While the cookies are baking, prepare the caramel sauce. In a saucepan, melt butter with the sugars and cream, whisking constantly over medium heat. After 4 minutes, stir in the peanut butter and continue to whisk until fully incorporated.
Step 4: The Finishing Touch
Once the cookies are baked, let them cool for a moment before drizzling them with the warm peanut butter caramel sauce.
Savor the Moment
With their chewy texture, fresh apple bites, and creamy caramel drizzle, these cookies are a treat meant to be savored slowly, ideally with a cup of coffee on a brisk morning.
Keeping the Sweetness
These Peanut Butter Caramel Apple Cookies can be stored in an airtight container, ensuring that you can indulge in their delightful sweetness for days to come – if they last that long!
Join the PureNative Family
For more information on our CBD products and our dedication to supporting the community, visit www.purenativelifestyle.com. We're more than a company; we're a community.